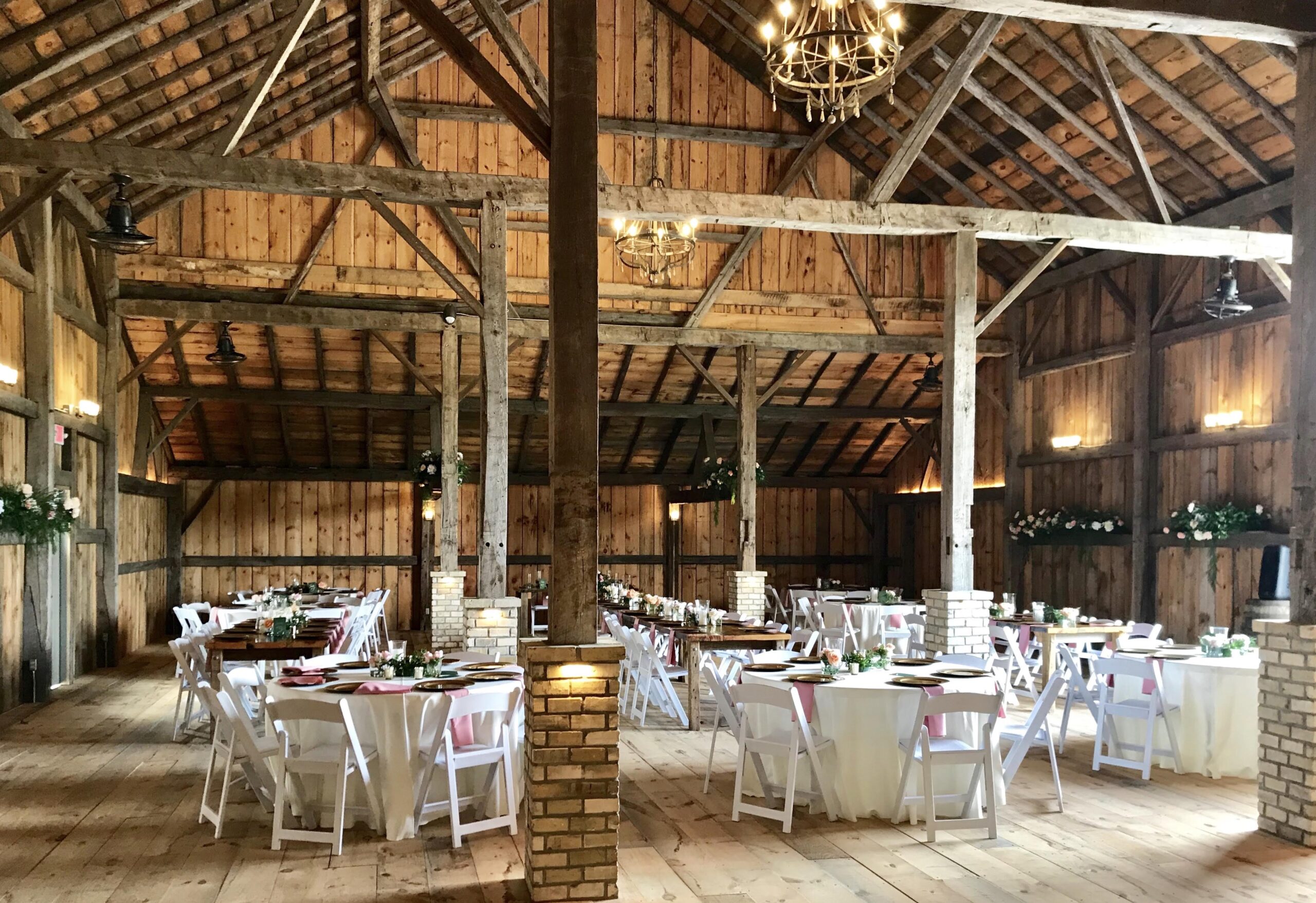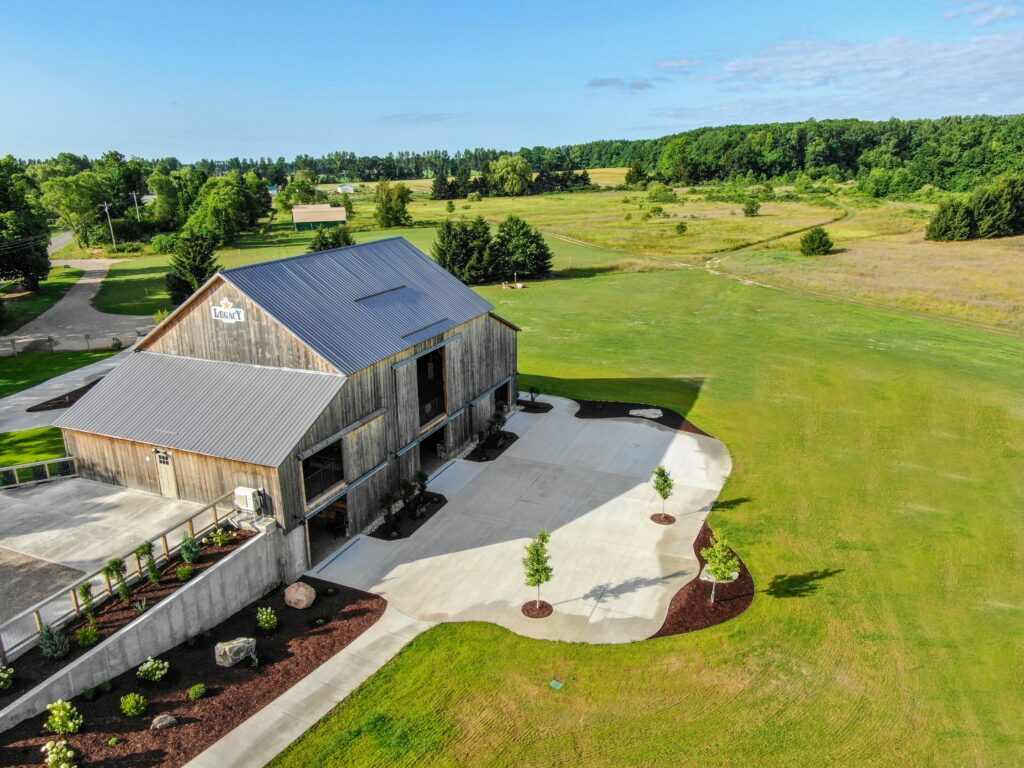 Welcome to Heritage Wedding Barns!
We are located in picturesque Oceana County, just minutes from Little Point Sable Lighthouse, Silver Lake Sand Dunes, and the sandy shores of Lake Michigan. Our beautiful country setting features two historic timber frame barns that were meticulously constructed to create your perfect wedding venue.
The Legacy Barn encompasses graceful views of over 27 acres, plenty of room for your wedding and reception. Making this a premier wedding venue with modern features amidst the vintage charm of these timber frame barns.
Wedding Barn Pros
We are Jennifer and Sam Stitt IV welcome to our family barns!
We come from a long line of timber frame barn restoration specialists and we decided to use that knowledge, craft, and expertise from a multi generation family tradition to help create a beautiful space for your wedding.